For the past month I've been taking two kinds of breaks: running and writing. Both with the hope that rest will lead to improved performance down the road. And if that didn't work, at least I felt less rushed in these moments.
Surviving the pre-Christmas flu.
Finally throwing out the last of the baby gear.
For the motorbike fans -- homemade twin engine onesies.
Laughing at wild hair during family photos.
Wearing lipstick.
Browsing old family photos. Can you find little me? And yes, that's my dad with the full perm.
From my last race in November through December, I ran four times, for a grand total of 26 miles. Not bad for four runs! But one of those runs was 13 miles to help my friend finish her first marathon at St. Jude's in Memphis.
And this is how it went:
Lots of hopefulness to finish. Did I mention that she didn't train for this? When I say "didn't train," I mean that her longest run was a 20 miler sometime back in May. So she was going to push through with her strong will and natural abilities. Luckily, she has a lot of both. I would never recommend doing this, but if a friend calls me and needs my support in accomplishing a ridiculous dream, I'm there.
For the most part, she felt good and ran. And ran and ran.
And she only had a few moments like this somewhere after mile 20. (Don't kill me for posting this picture!)
So can you run a marathon with virtually no training? We found out that it is not impossible, but your results are much more desirable with training. I would not be surprised that if she trained she could run her next marathon an hour faster than this one. And that's how PRs are born!
What have you done lately to challenge yourself in a new way? Over Christmas I challenged myself to try all the eggnogs and drink nog instead of water. AKA, the Gain Nine Pounds in Two Weeks Plan. For real, I did a blind taste test with my family during our Christmas reunion. And in case you are interested in the results,
Horizon
was my favorite -- over Southern Comfort even. Although the rest of my family loved Southern Comfort.
My top eggnog pick!
The absolute worst was
Bolthouse
. They were just wrong for that. For some reason they added carrot juice to the mix. Why don't you just burn the flag and vandalize baby Jesus at your local church's nativity while you're at it, Bolthouse?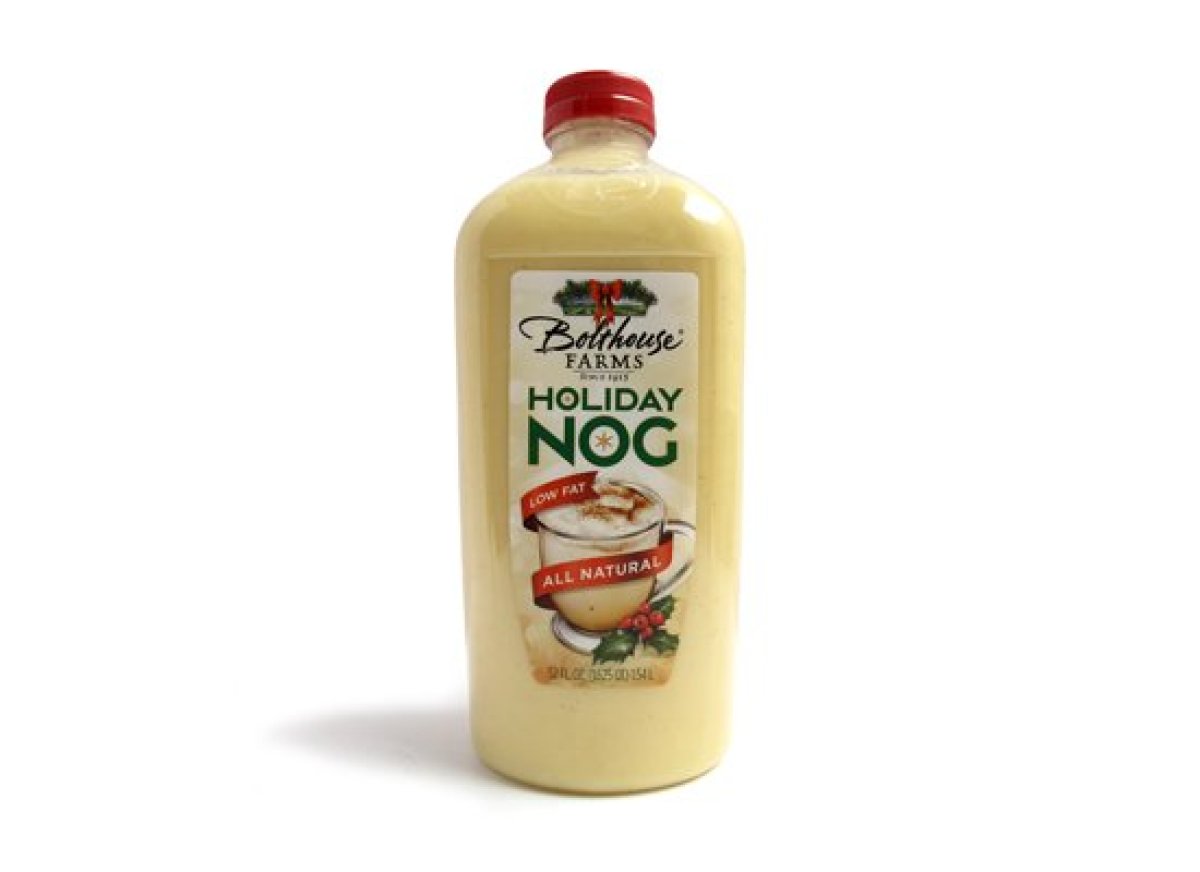 Never drink this!
But other than coating your arteries with eggnog, what other challenges are you taking on this year?
What about
Spartan
?
The race that looks like this.
And this.
And a little more of this.
They contacted me recently, and though I'm usually trying to avoid obstacles on trails (especially snakes), I have to admit that this obstacle race looks like a blast! Bonus: I did not see a single picture of a snake pit. Basically, this is the best excuse you will find to go roll around in mud for a few hours.
And then I watched this video, which you also need to watch. The narrator is amazing, like listening to Friday Night Lights Coach Taylor give his championship game speeches. A little laughing, a little crying, and a whole lotta get off your butt and do something-ing.


For my Alabama friends who are starting to consider the idea, they have a race coming up in
Alabama this October
, plenty of time to get trained up.
The Super is an 8+-mile course with more than 20 obstacles.
And for the slightly less insane who need to be able to function at work the following Monday, they have the Sprint events, around 3 miles with obstacles.
But wait, wait, wait. They also have a
Spartan cruise
! I am not making this up. Why has no one else thought of this before now?! Unlimited food and running -- pretty much every runner's dream.
Check out their
newsroom
for info on races, season passes, and a brand new
"Spartan UP!" podcast
with Joe Desena. Spartan UP! is also hosting some great contests, so check them out
here
(<<click that).
If you want to go ahead and register for a race, use the code
SPARTANBLOGGER to save 10%.
**Edit: Just found out that they also just came out with a 50% (that's huge!) discount on their Spartan cruise. Use the code just CRUISE50.
Who's in?
Well at least one of you will be because I have a code for a free race entry. Check out the Rafflecopter below for details.